It's OK to be Not OK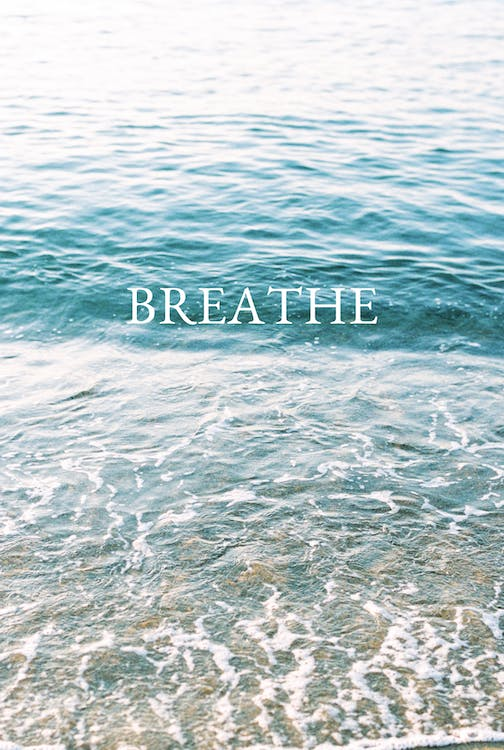 This morning I've been not OK. I was OK when I woke up. And then I took a side-track from my usual routine of journalling first thing in the morning. I was overcome with concern about what Gabrielle had in store for our weather today, and that's where it went downhill. Off on a FB trawl into a myriad of disaster pictures, photos of damage and flooding and warnings. And here I am. Now. My head is where my feet are and I'm re-grounded.
So what happened? I started looking at the weather. Harmless enough right? Out the window I could see horizontal rain and hear gusts of wind banging into the house. It was still dark. I looked at the Civil Defence update. Not good for Dargaville folks – I said a blessing for them. I continued. The posts continued. I've no recollection of what I actually read. I know it wasn't helping me. I continued. For quite some time. I came out of the FB fog to the noise of hubby waking. He'd observed a large branch fallen out of our tree onto the goat-house, part of our fence down with the neighbor's stock at risk in the adjoining paddock, and a tree fallen onto one lane of the road in front of our place. Hubby got the generator going and we started the tasks. Clear the tree first to ensure the road was clear. Vehicles with hazard lights positioned. It was wet and gusty and dangerous as branches were still falling. Call the neighbour for help. Yay – another pair of hands. Fix the fence as best as possible given the gusting wind. Think about feeding cats, and eating food, and a shower. Tick done, tick done, tick done. The shower was cold and the cold crept into my bones. The raincoat I wore was worn and didn't keep me dry. I was cold and wet, cooking eggs and cereal, and boiling water on the BBQ. The shower was barely tepid – power has been off for nearly 60 hours – we had the last hot showers last night. Crap!
Talking to friends this morning, sharing similar stories, not the same. Some with power, some without. Some with damage, some without. Broken sleep over the two nights was a common theme, due to the noise of the wind buffeting our homes as we braced each thunderous gust and prayed our rooves would stay on and we'd be in the same place in the morning.
Today I've not been okay. And today, I'm okay. I'm feeling grateful and blessed. I have warm dry clothes as I laugh to myself thinking about the two merino jumpers, warm hoodie, hat and scarf I'm wearing as I write this. I'm still in the process of warming the insides of my bones. Feeling grateful for the generator, powering my computer and the satellite Wifi which is working fine. Our landline has been out for the same time as the power, having taken our broadband with it. Feeling blessed to have food in our home and in our tummies. Appreciating our running water, and functioning freezer and fridge powered by Genny the generator. Thank you.
Grounding in. Breathing in through my energy-in-motions as they course in and out through my body. Breathing in and out through my heart. Cradling Mr Tigger who has come to warm me with his furry black body and his overwhelmingly loud purring. Feeling blessed to have sentient fur-babies who can read me like a book (that a cat would read of course, although they don't really read. Or do they?) Talking to hubby about my energy-in-motions as they swirl and I b – r – e – a – t – h – e…
Grounding in. I'm OK. Sending love to our friends, family and community this blustery Tuesday afternoon of Valentine's Day. Sending heartfelt blessings to the florists today who will be experiencing unsurmountable challenges on their biggest business day of the year – my love be with you. Sending out kindness and warmth to throughout Tai Tokerau Northland who have been displaced from their homes over the last 60 hours. Sending MASSIVE heartfelt thanks to the local Whangarei District Council and our Mayor for their informative updates; to Civil Defence who have left their families to care for ours; to our roading crews who are creating safe passage for our essential workers and emergency services and essential freight and supplies; to Northpower who are still assessing the catastrophic damage to their network and allocating resources; to businesses who are staying open and overcoming challenges so we can overcome ours. My heartfelt thanks.
I'm OK.  B – R – E – A – T – H – E in and B – R – E – A – T – H – E out.  Connect.  Talk.
#resilience